Sista Act – Women of Country
Sista Act began as a group of Aboriginal women, passionate to tell the story of Aboriginal women through Australian history and in 2008, they began writing a play for a Fringe Show.
None of the women were actors, playwrights, singers or song writers.  To add power to a few scenes they wanted to include music to their theatre performance and together we wrote 4 songs for their play, adding poignancy and humour to the show.
The show was a huge success, sold out each night, with many requests for CD's, an angle the women had not yet considered.  Although all were new to singing and performance, the songs resonated with people and they received requests to sing at various events across South Australia and also interstate.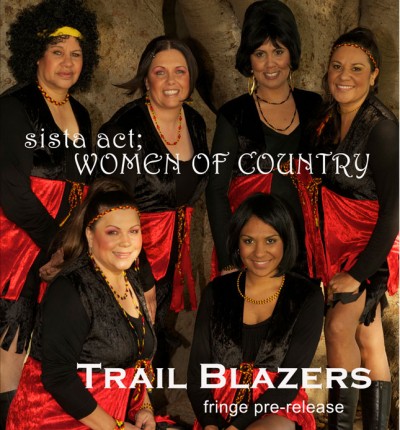 Their drive was fuelled by the great response and 7 more songs have since been written and recorded.
With a wide range of ages and experiences, the women of Sista Act bring a diverse perspective to the issues effecting Aboriginal people and women.  Although the song writing sessions are a lot of fun and full of laughs, the purpose is never forgotten.  Sista Act deliver powerful, humorous and insightful songs.
It is an honour to be involved with such great women and be part of their lives and family.
---