Bookings & Tour Dates
Bookings
Since 1997 we've worked with Schools, Community Groups, Theatre Groups and individuals to assist to write and record their songs and stories. We can build from a topic or start with a blank page. We only see from the front, but you can see behind the story; from the normally disruptive student who is totally engaged and involved, the shy student now front and centre on the microphone, the stories of loss that have never been shared before, expression through song creates a unique environment. You will find some of the stories on the testimonials pages, but with the thousands of workshops done, it's impossible to cover all the information and outcomes. If you think this process might be for you, your community group, your school, holiday programme or festival, drop us a line!
Current Schedule
We are now into our 12th year in a row working in the NT and yes, we still love it.  Life moves though and whilst we used to travel as a family, bundled up in our 4wd and Caravan, things have changed over the past year or two.  Our oldest son has just completed Yr 12, so Jesse (youngest son) and I are home while Jesse goes to school and Jacob (oldest son) is accompanying Pete to the far northern reaches of the NT, returning to some of the schools he attended on our earlier trips as a student, this time as a guitarist and facilitator.  Something also out of the box, we also purchased a small Cherry Farm in late 2013…so 4th term has changed dramatically for us.  With that in mind, 2016 is pretty much booked out now, but feel free to contact us for 2017.
Tour Dates 2016
| | | |
| --- | --- | --- |
| Date | Venue | Town |
| 29th Feb – 4th March | Robinson River School | Robinson River |
| 7th March & 8th March | Kiana Station School | Kiana Station |
| 10th March -24th March | Borroloola School | Borroloola |
| 11th April – 15th April | Alyangula School | Alyangula |
| 18th April – 22nd April | Umbakumba School | Umbakumba |
| 26th April – 29th April | Angurugu School | Angurugu |
| 3rd May – 6th May | Milyakburra School | Milyakburra |
| 9th May – 11th May | Shepherdson CEC – Families as First Teachers | Galiwinku |
| 24th May – 27th May | Baniyala School | Baniyala |
| 30th May – 3rd June | Jilkminggan School | Jilkminggan |
| 6th June – 10th June | Wugularr School | Wugularr |
| 14th June – 17th June | Urapunga School | Urapunga |
| 8th August – 12th August | Groote Eylandt – One People One Voice Festival | Groote Eylandt |
| 15th – 26th August | Maningrida School | Maningrida |
| 29th August – 2nd September | Nganmarriyanga School | Nganmarriyanga |
| 5th – 9th September | MacFarlane School | Katherine |

2015
| | | |
| --- | --- | --- |
| Date | Venue | Town |
| 6th Feb – 19th Feb | Borroloola School | Borroloola |
| 23rd Feb – 6th March | Maningrida School | Maningrida |
| 18th March – 20th March | Urapunga School | Urapunga |
| 23rd March – 1st April | Minyerri School | Minyerri |
| 13th April – 24th April | Robinson River & Kiana Schools | Robinson River & Kiana Station |
| 18th May – 12th June | Groote Eylandt & Bickerton Island Schools | Groote Eylandt & Bickerton Island |
| 10th Aug – 16th Aug | Groote Eylandt & Bickerton Island Schools | Groote Eylandt & Bickerton Island |
| 17th Aug – 21st Aug | Peppimenarti School | Peppimenarti |
| 22nd Aug – 28th Aug | Nganmarriyanga School | Palumpa |
| 21st Sept – 2nd Oct | Gunbalunya School | Gunbalunya |
| 12th Oct – 30th Oct | Shepherdson CEC | Galiwinku |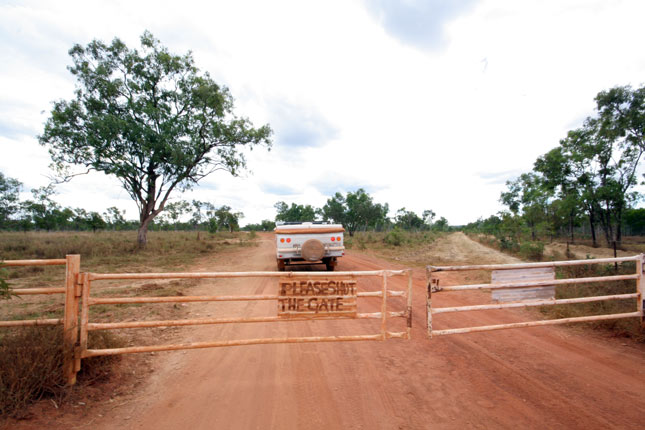 ---